Why Hok-Yu decided to join the South Central Institute of Technology
Upon completing his Access to HE course with MK College last year, Hok-Yu wanted to continue his studies in the field of digital technologies, and says that having been familiar with the College and its teaching style, strongly felt it beneficial to join the South Central IoT to improve his employability.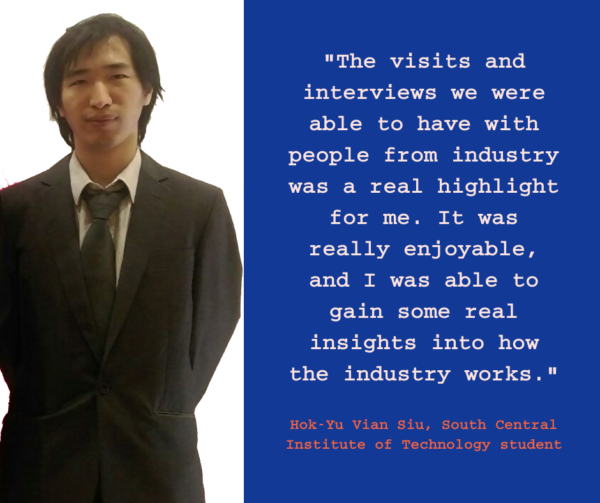 What are you enjoying the most about this course?
''I really enjoyed meeting like-minded individuals from different backgrounds. Being from a diverse background myself, it was great to meet so many people also from diverse backgrounds, as well as different age groups. It was good to work with those who are interested in the same industry as me and who have similar career aspirations.''
''The visits and interviews we were able to have with people from industry was also a real highlight for me. It was really enjoyable, and I was able to gain some real insights into how the industry works.''
What do you hope to do after you have completed your studies?
''I hope to obtain enough skills so that I can land a job in the IT industry and become a highly skilled and qualified professional, with the hopes to, in the future, become a front-end developer. Whilst I do enjoy other aspects in IT such as data science and networking etc., I would prefer to work with something that has a visual interface.''
What advice would you give to someone who is contemplating studying at the South Central Institute of Technology?
''I would suggest that you have a clear goal of what it is you want to do with this course after you finish it, before you enrol. The course is a lot of hard work, so make sure that it is something that you want to do!''
''I would also advise that you get familiar with the career path that your chosen pathway will lead to, so that you are able to learn the specific technology and skills that you need to build.''
Interested in starting a career in digital technologies? The South Central Institute of Technology has a number of different pathways that could be suitable for you. Find out more.