Access to HE Diploma
Computing: Online
Our Access to HE Diploma Computing: Online offers a fresh, convenient, and affordable pathway to study for your qualification. Take charge of your future, overcome time constraints, and pursue your goals today! Join us now
This fully online course is the fast-track route to university you have always wanted! Online learning means that you can study flexibly, at times to suit you and your lifestyle. Get the skills and qualifications you need to progress to university, starting on your way to your aspirational career.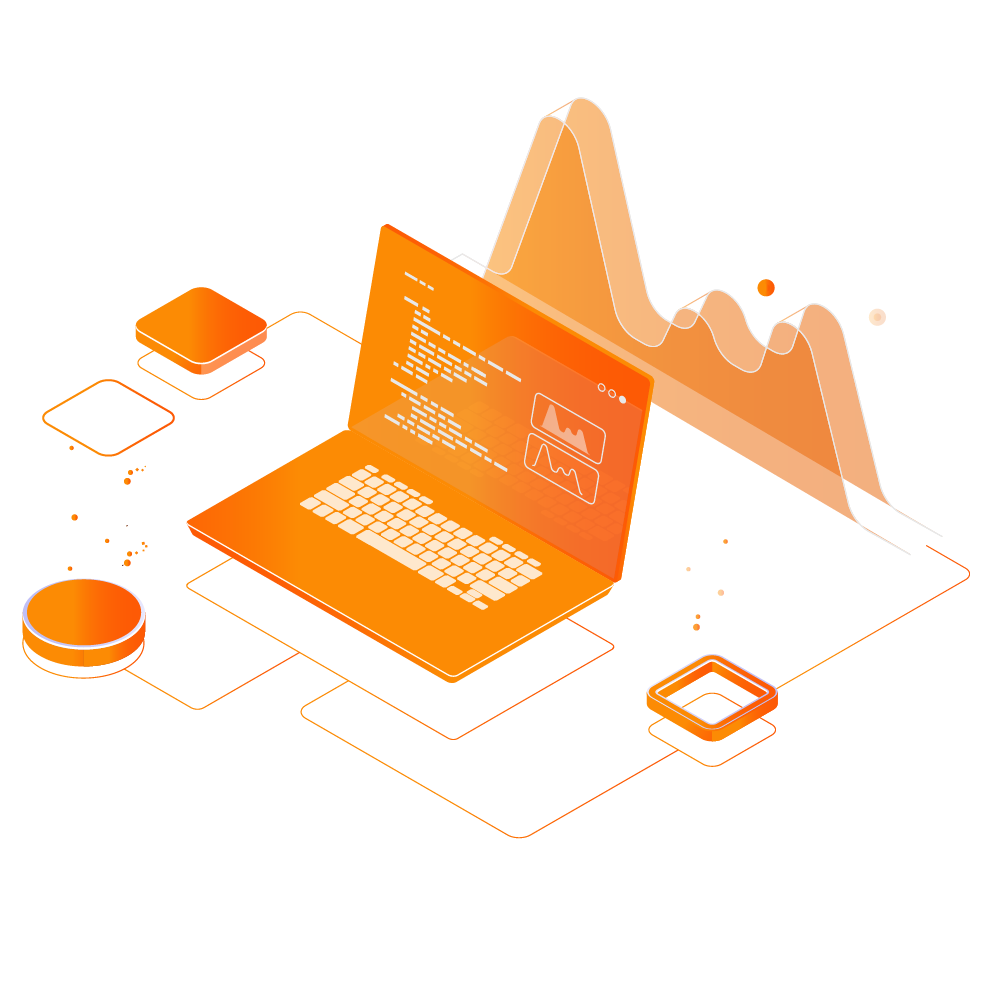 What will I do?
Are you eager to embark on a rewarding career in IT and Telecommunications, but concerned that a lack of time may impede your progress? Don't let that stop you! Our Access to HE Diploma Computing: Online offers an innovative, convenient, and budget-friendly solution for studying towards your qualification online. Take charge of your future and seize this opportunity to overcome time constraints. Apply now and start your journey!
Additionally, if you pay with an Adult Learner Loan and progress directly to university after this course, the government will write off your loan!
You will study modules in Study Skills, Maths, Computing, and ICT.
Benefits of studying with Activate Learning:
Designed exclusively for adults (19+)
Supportive environment provided through tutors with subject expertise and includes guidance webinars for every module.
One year programme equivalent to three A Levels, allowing you to achieve the qualification you need to progress to university.
Widely recognised and accepted qualification by UK universities. Ascentis validates and moderates this program under licence from the Quality Assurance Agency for Higher Education, ensuring its quality and credibility.
Help and guidance on writing your personal statement and completing your UCAS application
Flexible learning enabling you to study whilst working and personal commitments
Funding with the Advanced Learner Loan available.
What's next?
Completing an Access to HE Diploma in Computing allows learners to progress on to degrees in Information Technology, Computing, Communication Technology and related fields.
More information
What you'll learn
You will study modules in Study Skills, Maths, Computing, and ICT.
Credits are gained through the coursework.
The course is validated and moderated by Ascentis under license from the Quality Assurance Agency for Higher Education and comprises of 60 credits, of which 45 are graded and 15 ungraded. You will study towards 3 credits in Preparing to Progress, 3 credits in academic writing and 54 credits over the three subjects Maths, Computing and ICT.
We would advise you to check with your chosen University to ensure they accept these units for your chosen course before you apply.
How will you learn and be assessed?
Teaching will be delivered by way of self-directed learning with access to regular tutor support. Additional webinars and online forums for group discussions are also available throughout your studies. You will be assessed through coursework.
All assessments are internally and externally verified through a rigorous and robust process to ensure all grading is consistent, fair and provides developmental feedback.
One subject will be covered at a time and a tutor with specialist subject knowledge will be assigned to guide and support you on your learning journey.
Although the workload of the course is intensive, it is structured in a way that recognises the pressures on adult learners. Many students successfully balance a healthy work/home life whilst studying the course and Activate Learning has helped over 3,000 Access to HE students progress on to university.
What do I need?
You must meet the following entry criteria:
Aged 19+ at the start of the academic year.
Living in the UK.
Already hold a grade B/6 or above in GCSE maths and GCSE C/4 or above in English Language or equivalent such as Functional Skills Level 2. If you hold international qualifications, we can assess these to see if you meet the criteria.
Passing an entry assessment in maths and English.
*For your application to be processed, we are required to view your official certificates. These can be requested from the awarding body if you no longer have them.
You will be NOT be able to study maths and/or English GCSEs alongside this course.
You will have a numeracy and literacy assessment to check your suitability to study at Level 3. Don't worry, most students are successful in the assessment process.
A wide range of support is available at the college for students, including financial support.
Progression
An Access to HE Diploma will help you to progress to study at university. It will also help you improve your employment prospects. As well as developing subject knowledge, you will improve your communication, personal and study skills through a core programme that also provides one-to-one tutorial support.
Completing an Access to HE Diploma in Computing allows learners to progress on to degrees in Information Technology, Computing, Communication Technology and related fields.
Learners go on to have careers in IT and telecommunications in many sectors, including finance, government, business, commerce, public services and the voluntary sector.
Note: Please check the entry requirements for your chosen universities to confirm the suitability of this qualification.
Work Experience & Employers
You will develop your skills in a range of areas through research, independent study, directed study and workplace scenarios.
Additional Information
Once you submit your application with us and we have seen proof of your maths and English qualifications, you will receive an initial literacy and numeracy test by email to check your suitability to study at Level 3.
But don't worry: most students are successful in this! If you pass, you will then receive an offer for the course and the most relevant funding information to you.
Funding Options:
To be eligible for funding, you will need to live in England. Anyone in Scotland, Wales or Northern Ireland will need to self-fund the course.
Level 3 Entitlement fee remission: If you are aged 19-23 and do not hold a prior full Level 3 qualification, you may be eligible to study the course for free. This would also depend on your location within the UK, but we would check this for you during your application process.
19+ Advanced Learner Loan:If you are aged over 23, or you are 19-23 with a full Level 3 qualification, you can fund the course with the Advanced Learner Loan supplied by Student Finance England. This loan will be wiped from your records if you progress to university and complete your studies! If you do not progress to university or a higher education course, you will not need to start paying back the loan until you earn over £25,725.00.