South Central Institute of Technology's Preeti Vohra scoops prestigious national tech award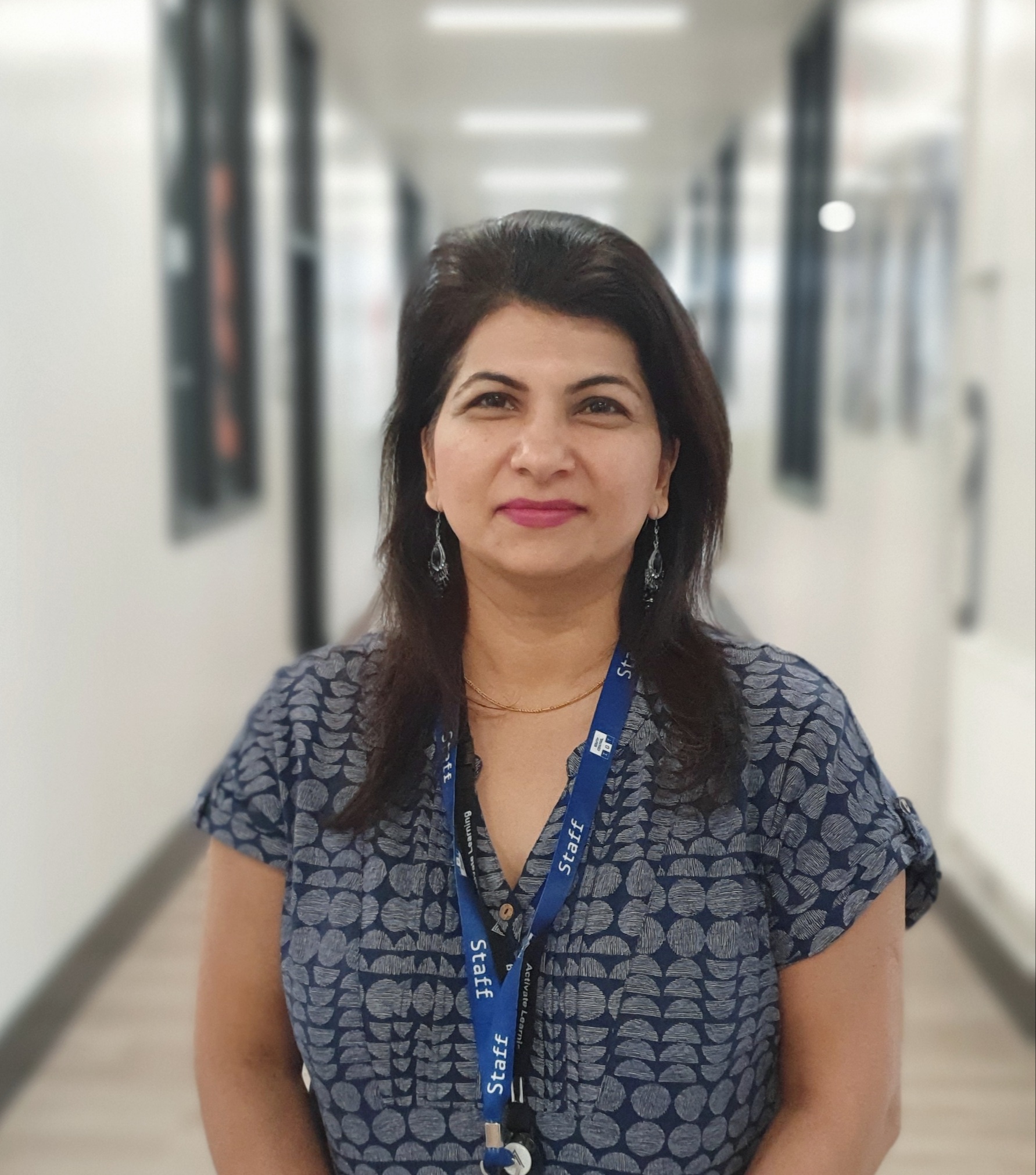 South Central Institute of Technology (SCIoT) is incredibly proud to announce that Reading-based Digital Technologies Trainer Preeti Vohra has been announced as one of the TechWomen100 winners.
Preeti, who leads on training digital technologies out of the SCIoT hub at Activate Learning's Reading College, found out on Monday (15/11) that she had been selected as one of the winners.
The award was given out by WeAreTechWomen, an organisation set up in 2015 with a mission to enhance and promote women in the tech sector.
Inspiring the next generation of women in tech
Speaking about her award, Preeti said she was proud to be recognised for her work and that she hoped to be a role model for other women who wanted to work in the sector.
She said: "As a woman working in technology for more than 12 years, helping to train the next generation as part of the work I do within the SCIoT, this is an incredibly proud moment for me.
"I want to see more women and more diversity within the tech sector, and I hope that in winning this award I will help to break down some of those perceived barriers that women of colour feel are in the way of them having a career in a sector I love.
"We are working hard to increase diversity within the sector here at the SCIoT and awards like this are a great motivator for the young women coming into the sector. I would like to thank WeAreTechWomen for the recognition."
Significant achievement in light of the volume of submissions
Over 1,000 nominations were submitted to the awards from across the UK and Ireland and the nominees received over 35,000 votes of support from across the globe.
According to WeAreTechWomen, the calibre of entries for these awards was "exceptional" and all the judges stated how difficult it was to arrive at a final list, due to the amazing achievements of the nominees.
This year's winners join 350 winners from 2017, 2018, 2019 and 2020. Highlighting the achievements of these women is part of WeAreTechWomen's campaign to shine a spotlight on 1,000 future female leaders in technology by 2025.
Vanessa Vallely OBE, Founder of WeAreTechWomen, said: "At WeAreTechWomen we have made it our personal mission to shine a spotlight on women working in tech.
"The response to this year's awards has been fantastic and the calibre of entries has been outstanding. I am so proud to see so many women in tech recognised for their achievements and look forward to celebrating our winners and their achievements."