South Central Institute of Technology's new headquarters open for business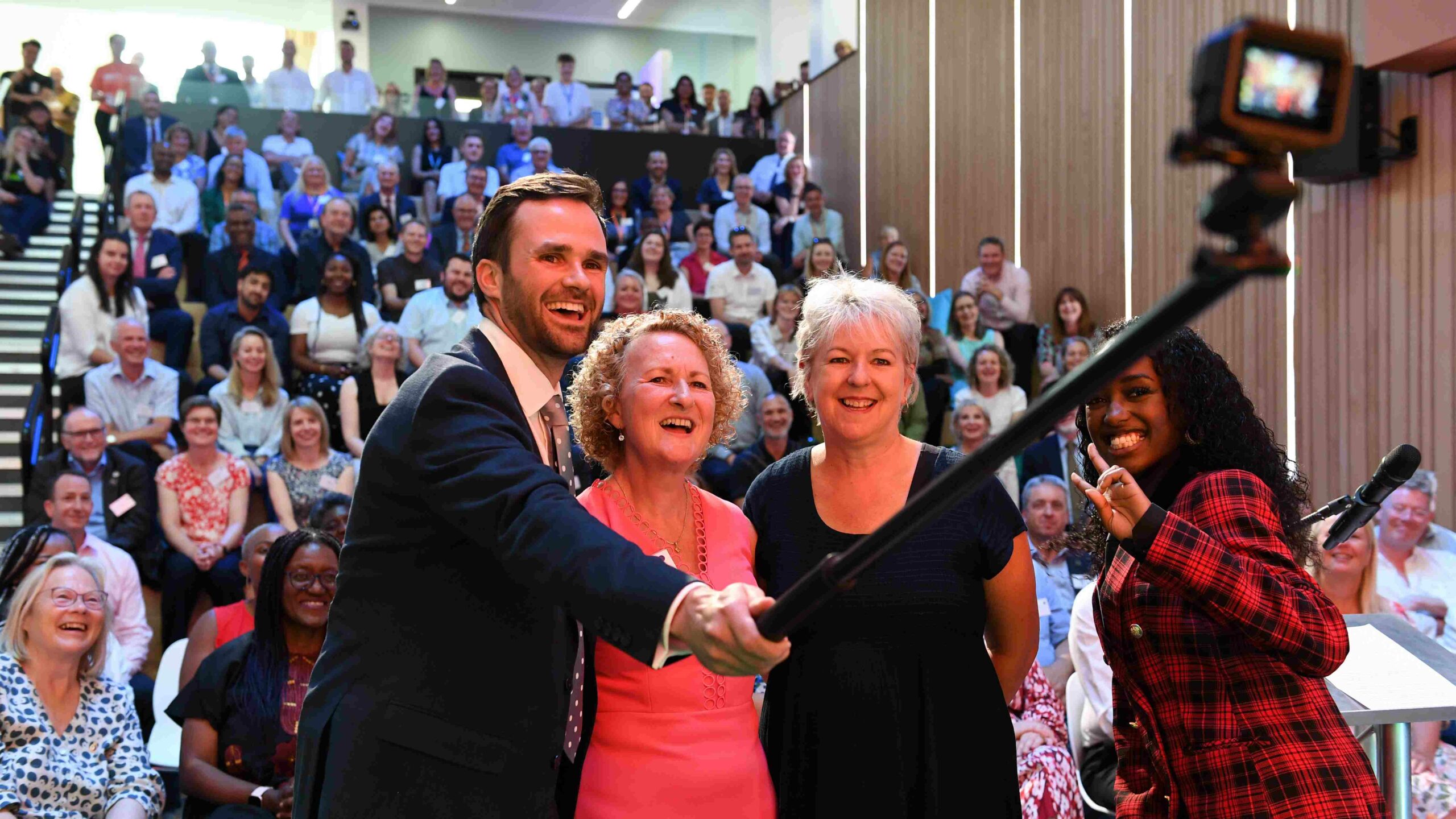 Our South Central Institute of Technology (SCIoT) in Bletchley has opened its doors for the first time, showing off the beautiful, inclusive architecture and design of the building, which houses the latest in hi-tech digital equipment. We invited anc audience to come and get first-hand experience of the state-of-the-art AI, VR and AR technologies available to students of the SCIoT.
Principal Alex Warner, says the institute can provide opportunity for everyone, whoever they are. "Anyone can be their true and authentic self here, where they matter and belong, irrespective of background, experiences. The only thing we judge them on is their motivation to succeed. We often hear that talent is everywhere, it's the opportunity that's lacking. This is a talent factory. If your company needs digital marketers, software developers, data analysts – come and work with us because we can train them for you. We are not just developing the technical competencies, but those skills and behaviours required for success too. Our talent needs an opportunity to shine."
One of the SCIoT's first alumni, Deborah Mungai, gave an emotional speech which clearly moved the guests at the event. She studied for an HND in Cyber Security, and said the experience was life-changing. Now an entrepreneur and influencer, she came to the UK from Kenya at the age of fourteen.
"It was such a culture shock. I had no sense of belonging. I came to the institute as a timid eighteen year old who didn't know where her career was going, but the institute took me in as a diverse individual – a black woman, a woman in tech and an immigrant, and they helped me grow, not just in my knowledge but as a person, and now I'm an entrepreneur. I'm in love with the building. It's so amazing and positions MK as a real centre for technology."
The SCIoT was born of a unique partnership between Milton Keynes College Group and a number of anchor partners, including global brands like Microsoft and KPMG, both of which had representatives at the launch. One of the local partners is CCL Evidence Talks, the founder of which, Elizabeth Sheldon, says working with such iconic businesses was too good an opportunity to miss. She says the new building is stunning, and the perfect location for digital students to learn.
"It's a really modern, clean environment. It's really peaceful but there are places where you can have a buzz conversation with your fellow students. It's just inspiring."
She says the SCIoT has so much to offer to students looking for a career and to businesses in need of staff trained to meet their precise needs.
"We are working with employers to create the skills you need in your workforce. If you are short of those skills you need to come to talk to us because we can help you. These students will become your future workforce. You know what you need. You're completely up-to-date, and that means our curriculum is up to date too, because you tell us what you need students to learn."
MK South MP, Ian Stewart, says he's bowled over by what he's seen in the new building.
"It is amazing. It's going to be such an asset for Milton Keynes to have this place to inspire and train the codemakers of the future. It's such a fresh, innovative, inclusive place – an ideal seat of learning for students of all ages and backgrounds and it's going to become an iconic building in the city's future."