National Cyber Awards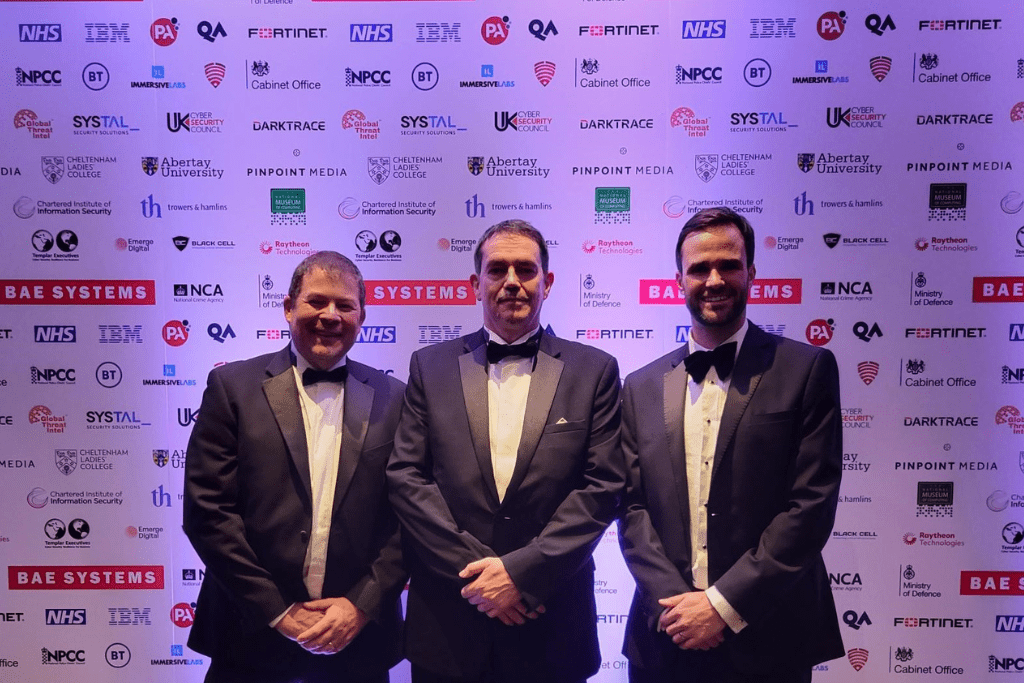 SCIoT student shortlisted at National Cyber Awards
Milton Keynes College Group is proud to announce that Rich Lee, one of our students at the South Central Institute of Technology (SCIoT) was nominated at the National Cyber Awards as one of the finalists in the Cyber Student of the Year award.
Rich, who studies Cyber Security at the SCIoT, was nominated for his ability to extrapolate a concept and apply it in a creative way making these concepts accessible to a broader audience. Rich joined the South Central Institute of Technology later in life than most traditional students, having several careers behind him already not relating to Cyber security.
He joined to study a Level 4 Higher National Diploma in Digital Technologies and has excelled this year with all his units, especially the one relating to Cyber Security. Under the supervision of lecturer Paul Gartside, former Head of UK Software Engineering & UK Technology Site Lead, Rich has continually impressed lecturers at the SCIoT and the employers for work with us, including CCL and Cranfield University. His creative approach to problem solving is uplifting and supportive to the other students around him which is why others seek his advice on cyber related threat problems set in the learning environment.
The prestigious awards, held on 25th September, focus on rewarding those who are committed to cyber innovation, cyber crime reduction and protecting citizens online.
Paul Gartside, Lecturer in Cyber Security and Data Analytics, and one of Rich's tutors, said, "I'm so proud of Rich for getting shortlisted as one of the students of the year. His hard work and dedication are an inspiration to everyone around him and, even though he might not have won on the night, to me, he won simply by getting to the national finals. This is real achievement and something we should all celebrate."