International Robotics Competition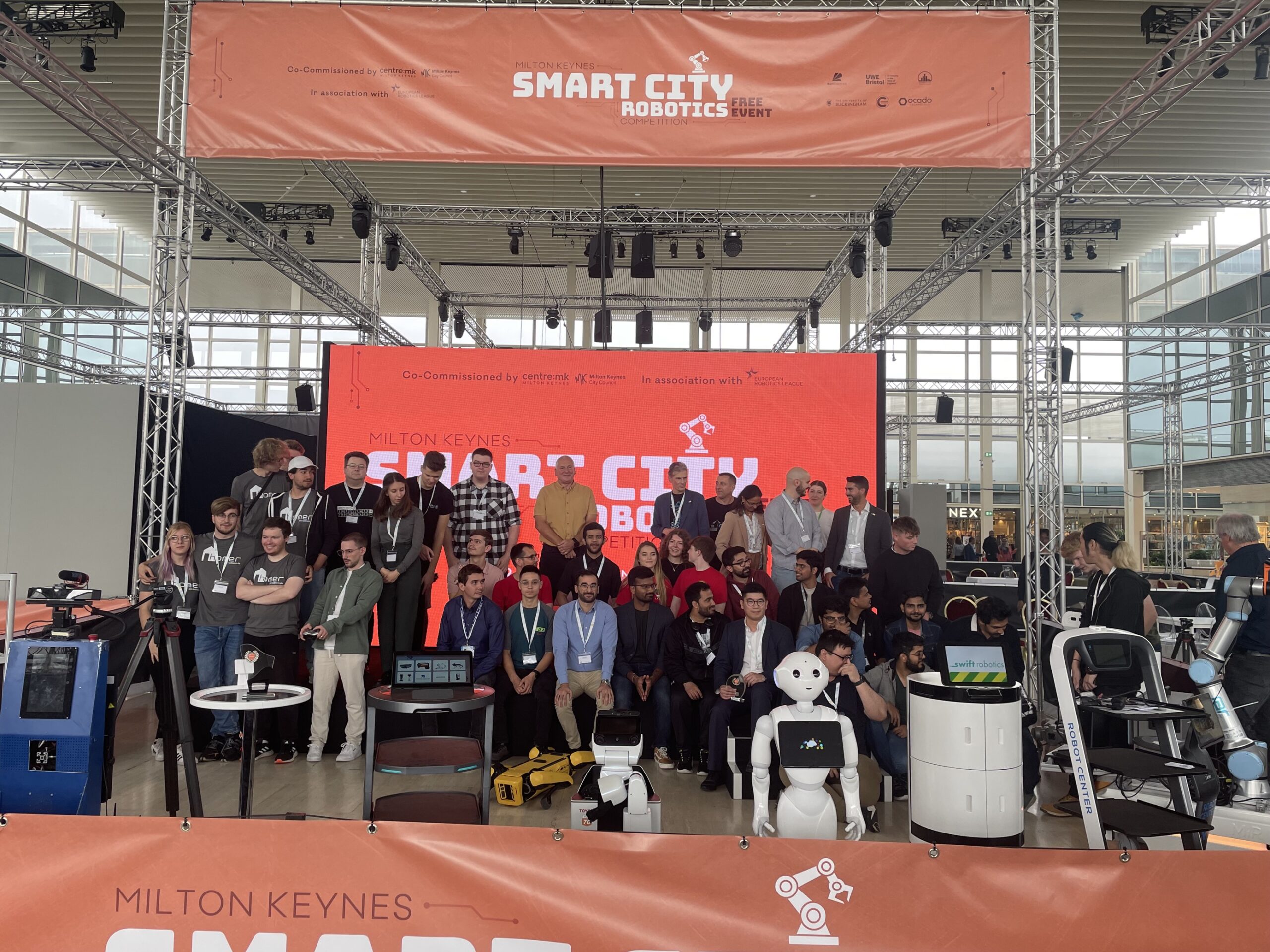 IOT team takes part in international robotics competition
Milton Keynes hosted the popular European Smart City Robotics Competition for a second time this September and the Milton Keynes College were proud to be represented by our team from the South Central IOT. The September 2023 ERL competition was the fourth edition of the event and attracted hundreds of participants from across Europe and beyond.
The goal was to compete in one or more scenarios that utilised the capabilities of the individual robots brought by each team. Groups had entered from across Europe from both universities and companies and teams had the opportunity to fine tune their robots during the 4 days of the competition to gain the best score that they could.
The teams who took part were: Cranfield University, LASR (Learning Autonomous Service Robots) from Kings College London, MK Robotics, b-it-bots (University of Bonn-Rhein-Sieg), Buckingham Swans, homer@uniKoblenz, UC3M_Tiago (University of Charles III Madrid), Swift Robotics, and our very own IOT team.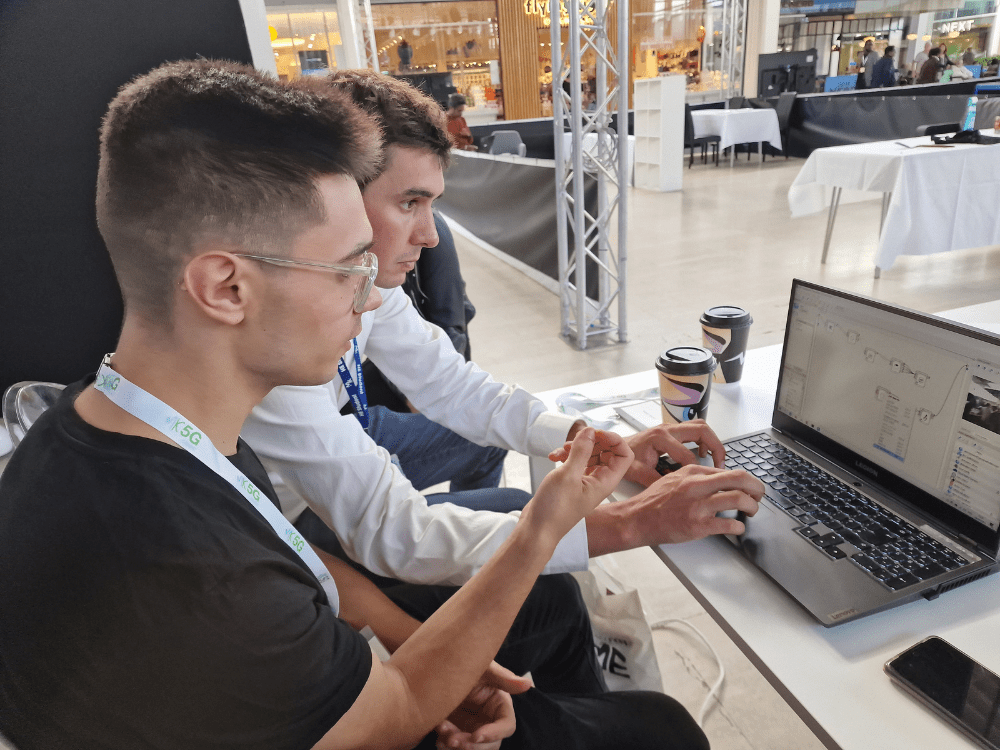 "The competition was a great opportunity for our students to show their programming and problem solving skills and to chat with robotics experts from across Europe," said John Terry, the tutor accompanying our learners. "Although we came second in our particular scenario to King's College London, the students enjoyed the experience and we hope to compete again in the future!"
Ian Pulford, event organiser in the UK, was happy to involve our team and have the Pepper Robot demonstrating its abilities to the crowds and the media, and Ian will be visiting us soon to speak with the learners about Internet of Things devices, something he knows a lot about in his role implementing Smart City solutions including a private 5G network for MK.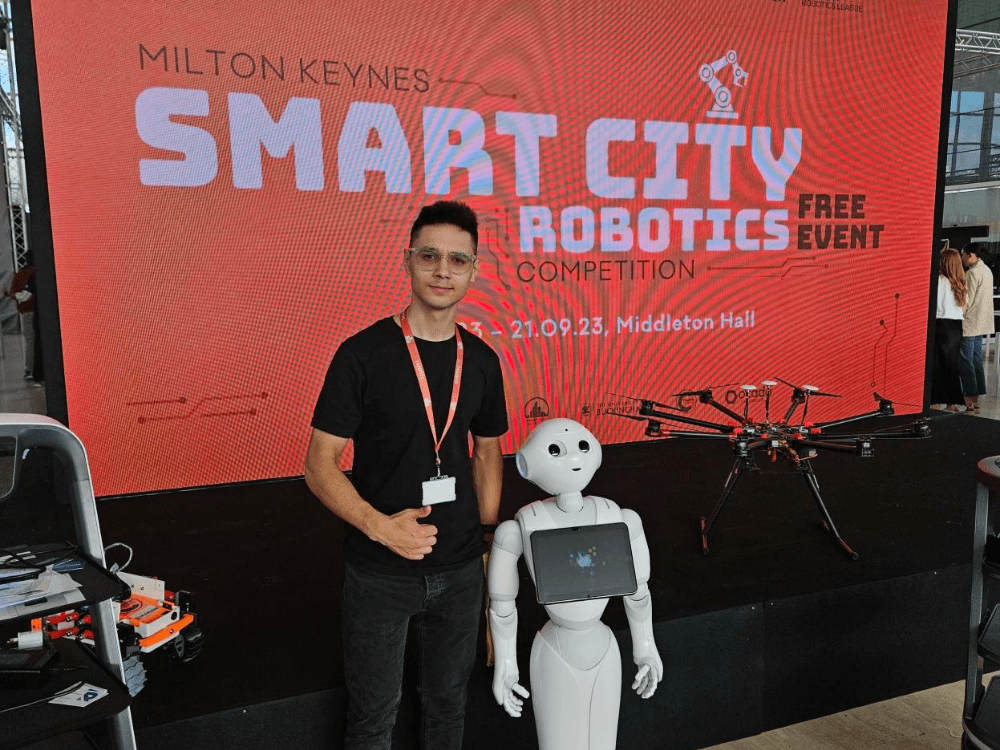 The challenges
Robots are capable of performing many tasks but one of the hardest things to recreate is simple human movement. As action adventures go, delivering a cappuccino or walking through a door may not be the stuff of Hollywood blockbusters but these everyday tasks can present serious challenges to a robot. That's why the five episodes of the MK Smart City competition are so exciting for around the teams taking part.
The five challenges were:
Deliver coffee shop orders
Through the Door
Take the elevator
Shopping pick and pack
Socially Acceptable Item Delivery (fetching a specific item when requested)