Meet the Coach: Kay Sawbridge, Digital Technologies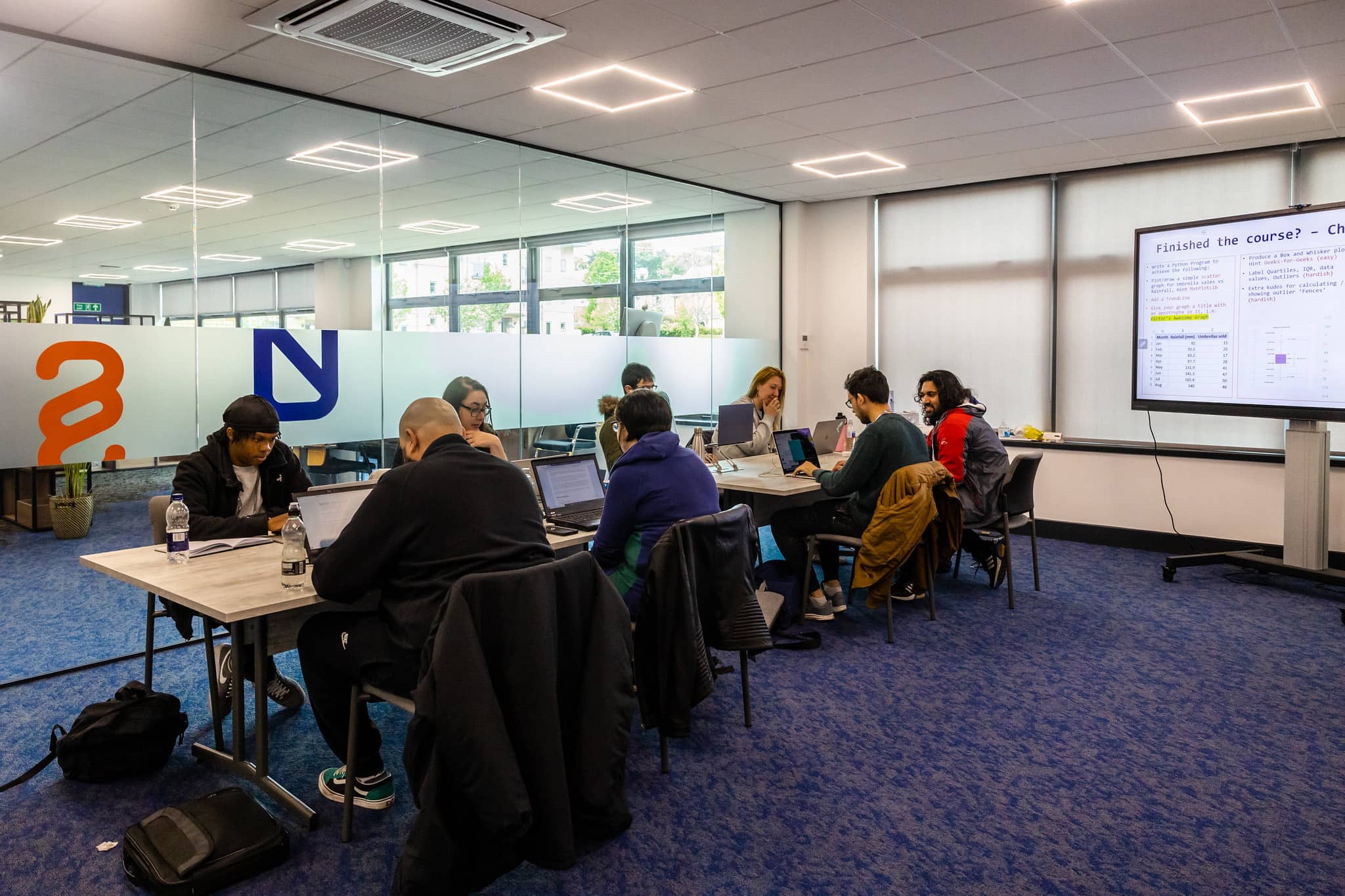 As we look forward to welcoming our new cohort of students in September, we're also really pleased to welcome new staff member, Kay Sawbridge, Curriculum Developer and Digital Coach. We caught up with Kay to hear about her wealth of experience within the Digital sector, as well as her particular interest in encouraging more girls into STEM.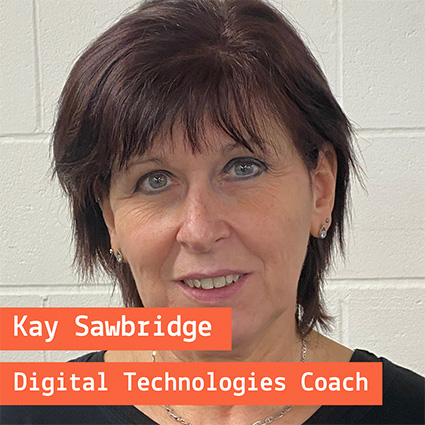 What do you do at SCIoT?
I teach parts of the new qualification BTEC Higher National in Digital Technologies. I will be delivering the 2 core units in Professional Practice in the Digital Economy and Innovation and Design as well as pathway units which include Emerging Technologies, Business Intelligence, Digital Sustainability, Database Design and Development, Software Development Lifecycles and Digital Technology as a Catalyst for Change. All very exciting and I can't wait to start teaching in September.
What experience do you bring to your new role?
After working as a teaching assistant in a secondary school, much to my surprise I found that I loved the educational environment and decided to take a degree which would enable me to become a teacher. I did this with the Open University, it was a hard slog as I was working full time and looking after 2 small children, but the qualification opened the door to my career in teaching. Before joining the SCIoT I worked for over 20 years in secondary education teaching Computing and IT and became Faculty Leader for the subject at each of the 3 schools where I taught. I am passionate about ensuring students receive the very best experience in their journey through education in order to prepare them for their next steps in the digital world we live in.
I have a particular interest in encouraging more girls into STEM and improving digital skills at all levels. I have contributed to articles in TES online, Schools Week, Agent4Change.net and ICT in Education and sat on various panels including After the reboot: computing education in UK Schools, Computing in Schools Working Group, The Royal Society Partnership Grants Allocating Panel and the Teacher Panel at The National Museum of Computing, Bletchley.
What is your favourite thing about working at SCIoT?
I am really looking forward to meeting the students and passing on my enthusiasm for all things digital. Although very new to the SCIoT I already feel very at home due to the warm welcome by the wonderful staff and am excited for new challenges. Plans for the future of SCIoT look amazing and I am so thrilled to be a part of it.
What do you enjoy doing when you're not working?
I like keeping fit, gardening and spending time with my family. I love anything techie and enjoy learning about emerging technologies.