Five reasons to choose a digital technology undergraduate course with South Central Institute of Technology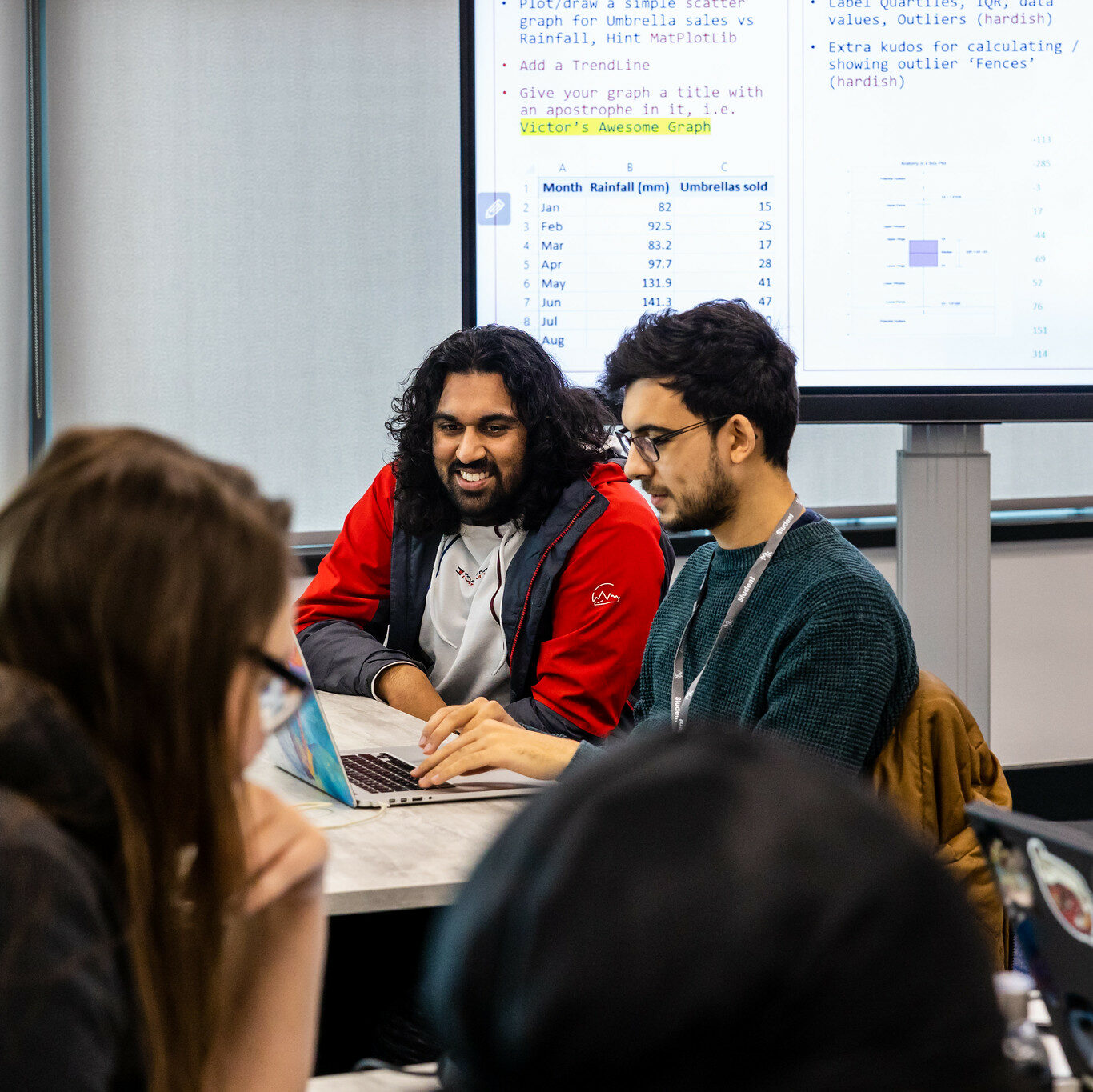 In today's interconnected world, digital technology has become an integral part of our lives. From smartphones and social media to artificial intelligence and cloud computing, digital innovations are shaping the future.  
As the world becomes increasingly digital, the demand for skilled professionals in the technology sector grows.  
The South Central Institute of Technology (SCIoT) is committed to excellence in education and industry-aligned digital technology study programmes. We offer a unique opportunity to develop the skills and knowledge necessary to thrive in the digital era.  
Here are five compelling reasons why you should consider choosing a digital technology undergraduate course with SCIoT.
Industry-relevant curriculum
The digital technology industry is experiencing exponential growth, and the demand for skilled professionals is at an all-time high.
We pride ourselves on delivering a curriculum closely aligned with industry need.
Our digital technology undergraduate courses are designed in collaboration with leading tech companies and industry professionals. This ensures that you acquire the most relevant and up-to-date skills demanded by employers.
By choosing a digital technology undergraduate course, you position yourself to enter a dynamic and thriving job market.
From software development and cybersecurity to data science and user experience design, there are a plethora of rewarding career paths to explore.
Whether you aspire to work in established tech companies or launch your own start up, a digital technology qualification provides a solid foundation for success. 
You can be confident that you are receiving an education at SCIoT that directly prepares you for the job market and gives you a competitive edge.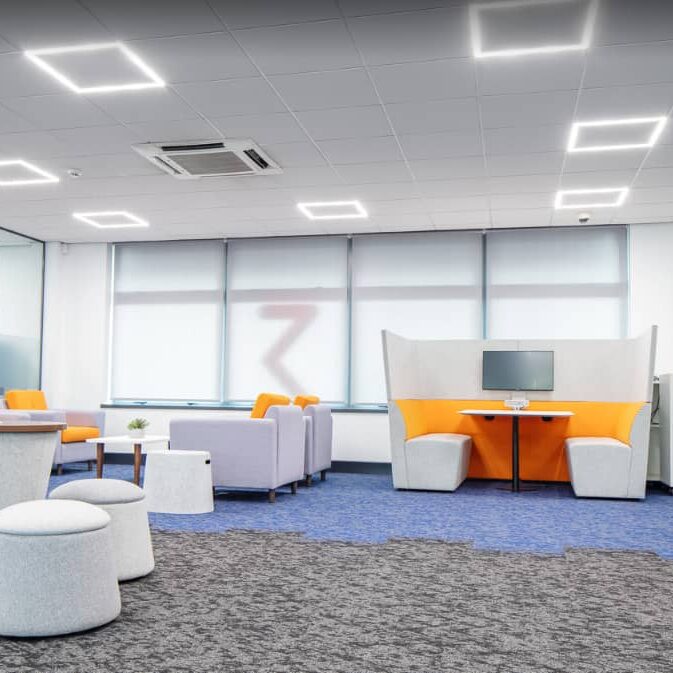 State-of-the-art facilities and cutting-edge skills for the future 
We provide students with access to state-of-the-art facilities that foster an optimal learning environment. From cutting-edge computer labs equipped with the latest software and hardware to dedicated innovation spaces, you'll have everything you need to explore, experiment, and develop your digital skills.
Technology is constantly evolving, and staying up to date with the latest trends and tools is crucial. We will equip you with the essential skills needed to navigate this ever-changing landscape.
You will learn programming languages, database management, web development, cloud computing, and other relevant technologies. These highly transferable skills will empower you to adapt and excel in a variety of tech-related roles, ensuring your professional relevance in the future.
Additionally, SCIoT maintains strong industry connections. This offers opportunities for internships, industry projects, and networking events, further enhancing your educational experience.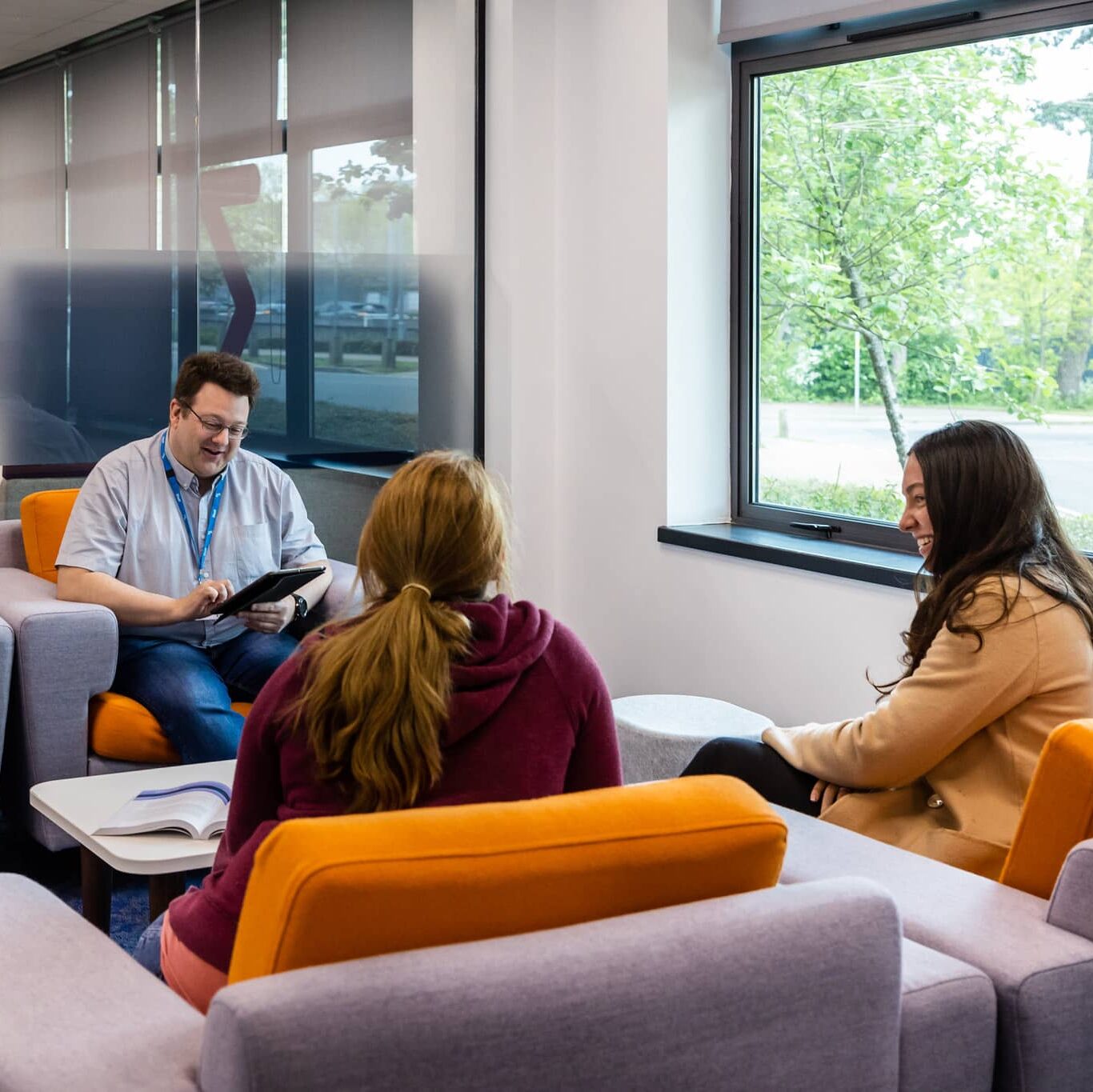 Expert faculty and mentorship 
One of our key strengths are our exceptional faculty members who bring a wealth of expertise and industry experience to the classroom.  
They're not only knowledgeable in their respective fields but also passionate about helping students succeed. Our teaching staff are dedicated to providing guidance, mentorship, and support throughout your educational journey.
Their insights and real-world experiences will help you gain practical insights into the digital technology industry and enable you to develop a deep understanding of its complexities.
Alongside expert teaching, you will gain hands-on experience in developing solutions to real-world challenges through projects and practical assignments. This not only hones your problem-solving skills but also nurtures your ability to think outside the box and come up with ground-breaking ideas that can transform industries and society. 
Digital technology is synonymous with innovation and problem-solving. By studying a digital technology undergraduate course, you immerse yourself in a creative and dynamic environment that fosters critical thinking and innovation.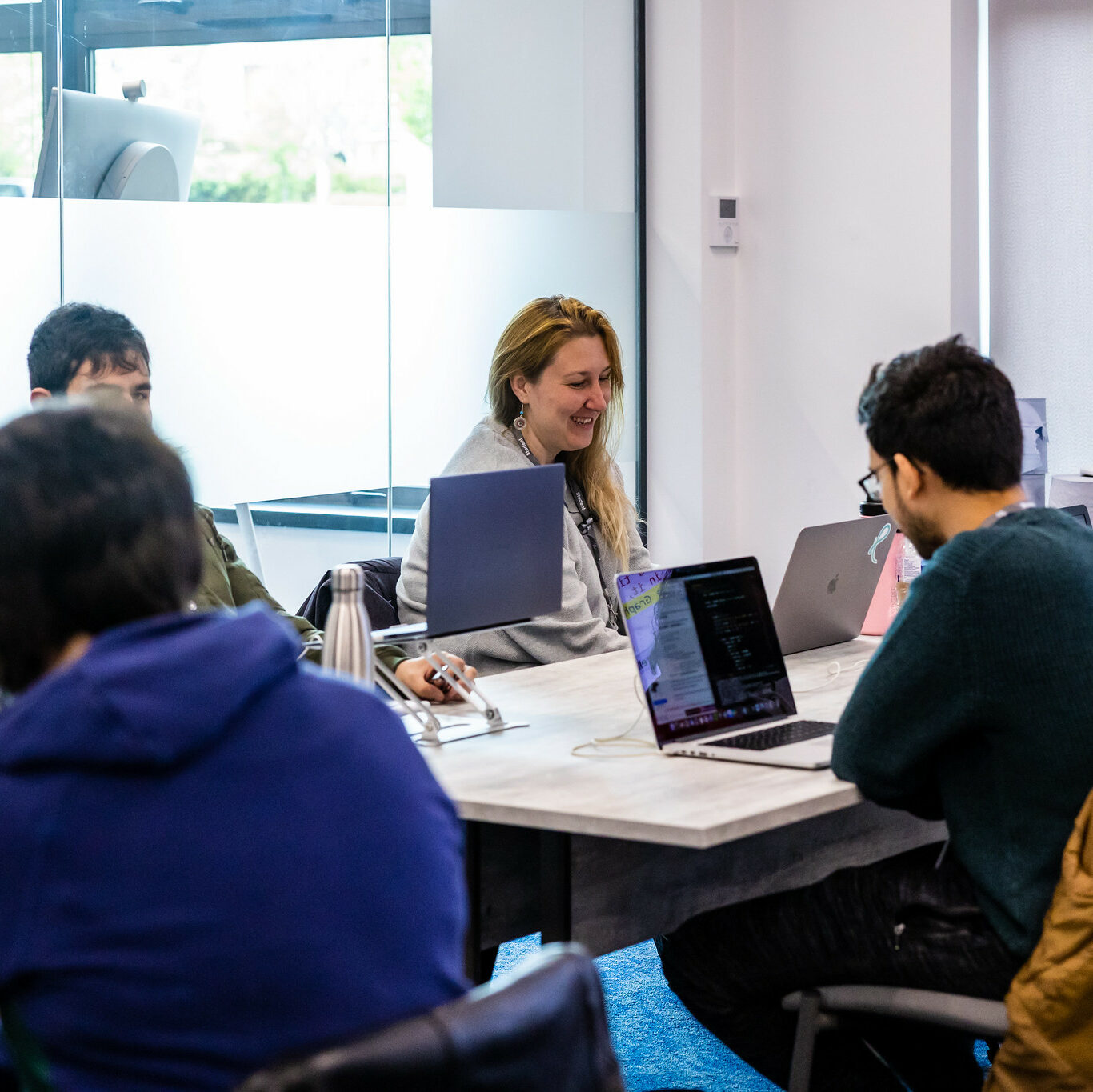 Strong industry partnerships and impactful placement opportunities
SCIoT has forged strong partnerships with leading companies in the technology sector including Microsoft, KPMG, Cranfield University and CCL Group.
These partnerships provide students with valuable industry partnerships, work placements and internship opportunities.
By working alongside professionals in real-world settings, you can apply your classroom knowledge to practical scenarios, gaining invaluable hands-on experience. Additionally, our industry connections often lead to job placement opportunities, giving you a head start in your career. 
However, digital technology is not limited to the tech industry alone; its applications extend to almost every sector. From healthcare and finance to education and entertainment, digital technology has revolutionised the way we live and work.
You will gain the knowledge and skills to contribute meaningfully to diverse fields. Whether you're passionate about using tech to improve healthcare outcomes, create sustainable solutions, or enhance user experience, a digital technology degree empowers you to make a positive impact.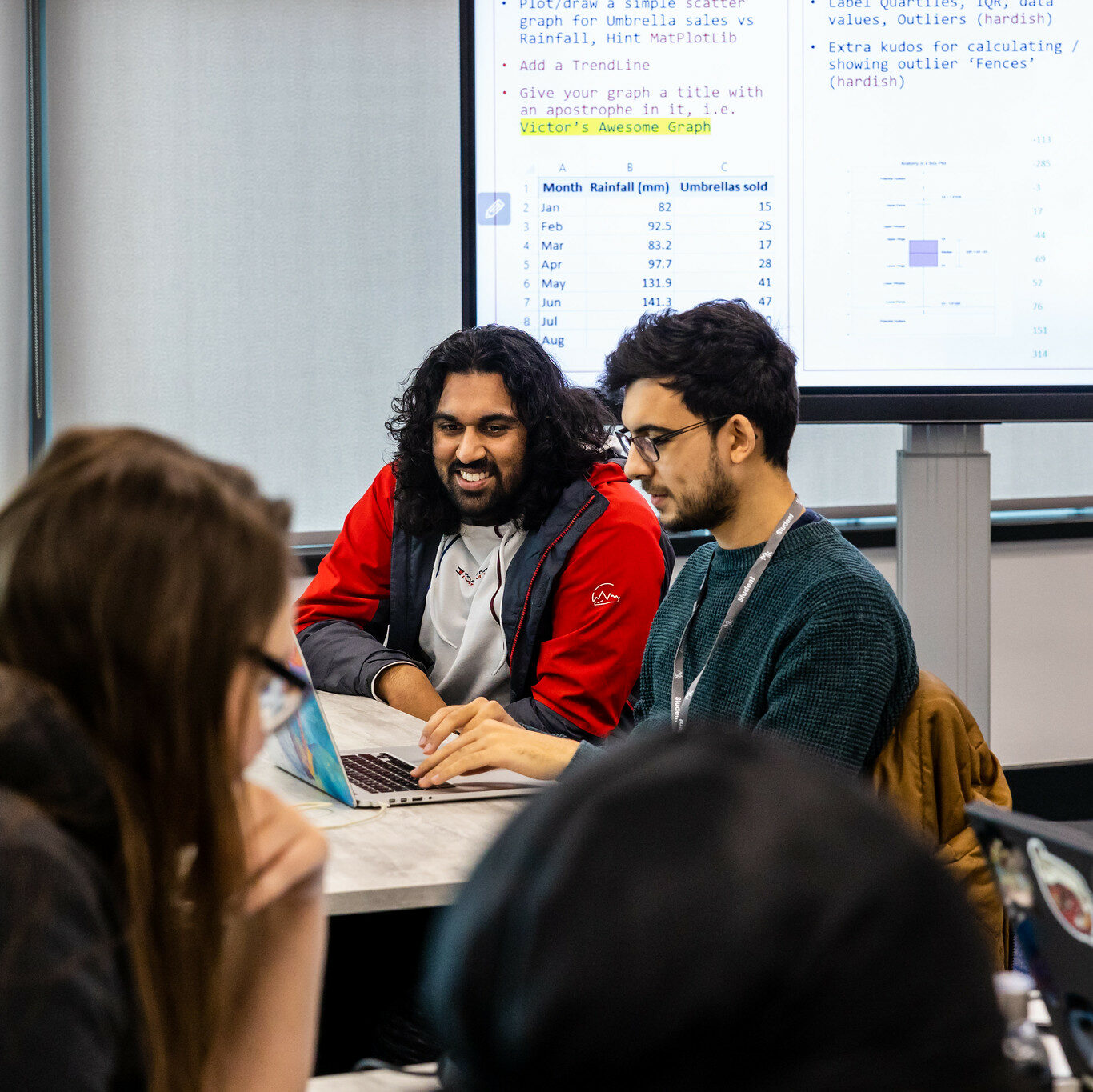 Supportive learning community and networking
At SCIoT, you'll become part of a vibrant and supportive learning community. You'll have the opportunity to connect and collaborate with like-minded peers who share your passion for technology.
Engaging in group projects, participating in industry events, and joining student organisations and clubs that will expand your network and provide avenues for personal and professional growth.
Working alongside students with varied backgrounds and expertise broadens your horizons and nurtures your ability to work effectively in multidisciplinary teams. These collaborative experiences reflect the real-world dynamics of the tech industry, where teamwork and cross-functional collaboration are essential for success.
In addition, the connections you make can pave the way for future collaborations, mentorships, and career opportunities. 
Why should you choose a digital technology undergraduate course with SCIoT?
It's simple, pursuing a digital technology undergraduate course with the South Central Institute of Technology offers a multitude of benefits.
From industry-relevant curriculum and state-of-the-art facilities to expert faculty and strong industry partnerships, we provide an exceptional and collaborative learning environment.
We will expose you to a diverse range of interdisciplinary subjects, allowing you to develop the cutting-edge skills and knowledge necessary to excel in the digital technology industry to position yourself for a successful and fulfilling career.
Embrace the digital revolution with the opportunities offered by SCIoT and embark on an educational journey that will shape your future in the digital age – be anything ready.
Learn more about undergraduate courses at the South Central Institute of Technology.