DIGITAL TECHNOLOGIES HNC
Software Development Qualifications
Looking to get your career in Software Development and Programming started? This course is for anyone looking to develop their understanding of Digital Technologies, who wants to develop specialist technical knowledge, and a broad skillset that will help them to find a software development role.
What will I do?
Want to make a positive change to the digital world? You've picked the right software development qualification. We're on a mission to make the digital world a better place. This Level 4 qualification provides the foundation of your learning by giving a broad introduction to digital technologies and to a range of digital technology specialist functions.
The Digital Technologies HNC – Software Development and Programming is a higher level course, equivalent to the first year of a university Software Development Degree programme. It concentrates on developing the skills to succeed in industry and prepares you for work in the digital sector. You'll study units such as Programming, Software Development Lifecycles, Data Structures & Algorithms and Advanced Programming. This qualification will be delivered by the exciting South Central Institute of Technology.
During the course of your Higher National Certificate, you'll develop and strengthen your core skills, while preparing yourself to continue onto a Level 5 Higher National Diploma, or to entering employment. Not only will you have a sound knowledge across a broad range of technical areas, you'll also leave with the qualities and skills that employers look for. What's more, we'll be here to support you at every step, offering a friendly environment that feels (and looks) like a real employer.
You'll gain a wide range of knowledge, during your Software Development Qualification, tied to practical skills gained through research, independent study, directed study and workplace scenarios, with live project briefs from our employer partners. You will also have the opportunity to develop transferable skills such as communication, teamwork, research and analysis, which are highly valued in higher education and the workplace.
Apply Now
Is it for me?
If you're looking to get your career in Software Development and Programming started and have a passion for digital technologies, then this is the course for you. There are full time and part time options available to suit your needs.
Not ready to apply yet? Why not give us an email, and we'll get back to you as soon as possible. We'll be able to advise on whether this Software Development course is right for you and take it from there.
To ensure you are prepared for entering the industry, learners will join BCS The Chartered Institute for IT as a student member and will have the option to complete the following accreditations:
Microsoft Azure Fundamentals
Microsoft Data Fundamentals
Microsoft AI Fundamentals
Microsoft Power Apps Fundamentals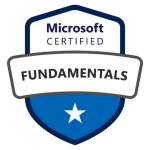 Apply Now
What's next?
After studying a Level 4 Higher National Certificate in Digital Technologies you'll have sound knowledge of the basic concepts of digital technology. You'll be able to demonstrate a range of subject-specific skills as well as general skills and qualities relevant to digital employers.
Once you've completed your HNC, you can progress your learning by moving on to Digital Technologies Higher National Diploma, progress on to study at university or onto employment.
MK College and the South-Central Institute of Technology (SCIoT) are now partnering with The Open University to produce two new routes to full honours degrees which represent a real cost saving for students.
You can now study towards your HND (Higher National Diploma), followed by a third top-up year with the open University to achieve a Bachelor or Engineering (Honours) Degree awarded by the University. This allows our students to complete a full Software Development Degree with The South Central Institute of Technology.
What types of jobs could you expect afterwards?
You could expect roles with titles such as Software developer, software tester, lead developer, technical architect, systems engineer. Don't feel limited by this list, with the Digital Technologies HNC you'll be anything ready.
During these jobs you could be responsible for working in a dynamic and agile environment, with constant exposure to new technologies and plenty of opportunities to grow your skills and learn from others. You could be involved in the full software development lifecycle, from rapid prototyping of new ideas to testing and continuous integration. Liaising closely with the other developers, you could be part of a multi-disciplinary team, focused on delivering fantastic products and a great user experience for customers.
Did you know?
Software developer is the most in demand role sought by employers and makes up 6% of all advertised digital tech roles (Tech Nation Jobs and Skills Report 2020)
UK tech employs 2.93m people, with 40% growth in two years (Tech Nation Jobs and Skills Report 2020)
Apply Now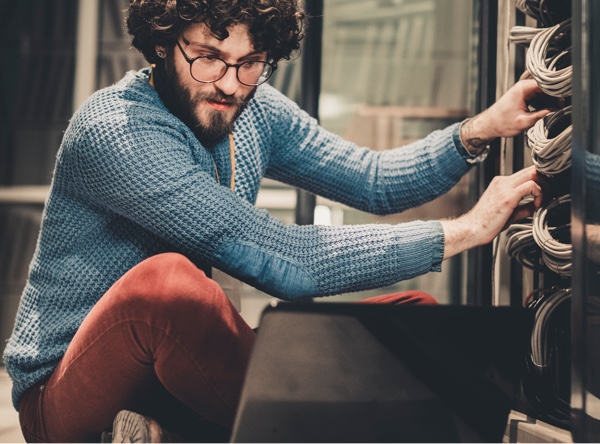 Register for an Open Event